Nz Fishing Spots Near Me!
Fishingspotx is all about the sharing of fishing experiences in New Zealand.  As kiwis we are blessed with abundant fishing waters and a good variety of fish species to target.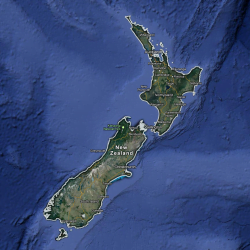 Some have the opportunity to fish more than others and over the years have found those secret fishing spots that always tend to deliver a decent feed.
Finding decent "fishing spots near me" in a new area always tend to be a problem, running the risk of spending a day on the water wasting your time and even worse, developing a undeserved bad opinion of the fishing in the area.
Rather to keep fishing spots a secret, we believe they need to be made available to all and give the non-regulars a fighting chance to enjoy the pleasure that fishing in New Zealand can provide in all areas.
The site offers members the opportunity to load fishing spots with all the added necessary information to have a good chance of catch success.  We would then also encourage our members to actively review and rate posted fishing spots, so to differentiate the not so good with the excellent.  If you find misleading, inaccurate or plain unsafe fishing spots, let us know so that we can look into it.
The site also caters for the gatherers looking to harvest around the coastal areas. We have added the facility to list your Crayfish, Scallops, Paua and Mussel spots.  We then also encourage the spearos to join the fun and add their favourite spearfishing spots and experiences.
Not neglecting the abundant fresh water that New Zealand offers, we also cater for the fresh water fisherman and their favourite fishing spots.
With fishingspotx you will never have to google "fishing spots near me" ever again!
Feel free to contact us for any questions or requests through our contact page.